Description
Every day as the moon moves a long distance in the starry sky from west to east, its shape is constantly changing. This is the phase change of the moon, called the moon phase.
This is a very beautiful moon phase stamps. It has a total of 7 different moon phases. You can use it to make cards, decorate bullet journal, diary, daily planner, scrapbooks, album, gift packages, etc. In short, use your imagination.
On a quiet evening, looking at the moonlight outside the window, I gently opened the diary, and then used this seal to bring my misses, to decorate my dreams, to lift up the pen, write down, dear, distant hometown.
Size: diameter: 2.5cm, high: 1.8cm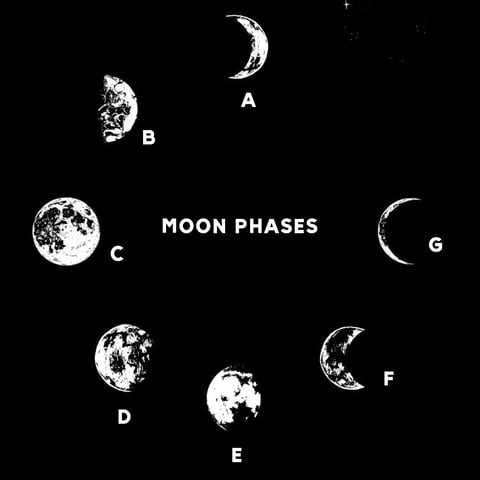 Shipping & Delivery
All orders are professionally packaged, prepared, and dispatched within 3 business days. The typical delivery time frame is anywhere from 8-16 business days. Depending on your location, you might receive items much earlier.
Satisfied or refunded
We stand by our high-quality products and your satisfaction is guaranteed.
Payment & Security
Your payment information is processed securely. We do not store credit card details nor have access to your credit card information.